Download our success story
.
In our new case study we tell you how a company acquires 5 wrapping machines at zero cost with our Sie+ Integrated Wrapping Service.
BY CHOOSING ARANCO THE COMPANY ACHIEVED:
19% annual savings in cost per pallet en el coste por palet.
40 tons per year in film waste.
92 tons per year in CO2 emissions.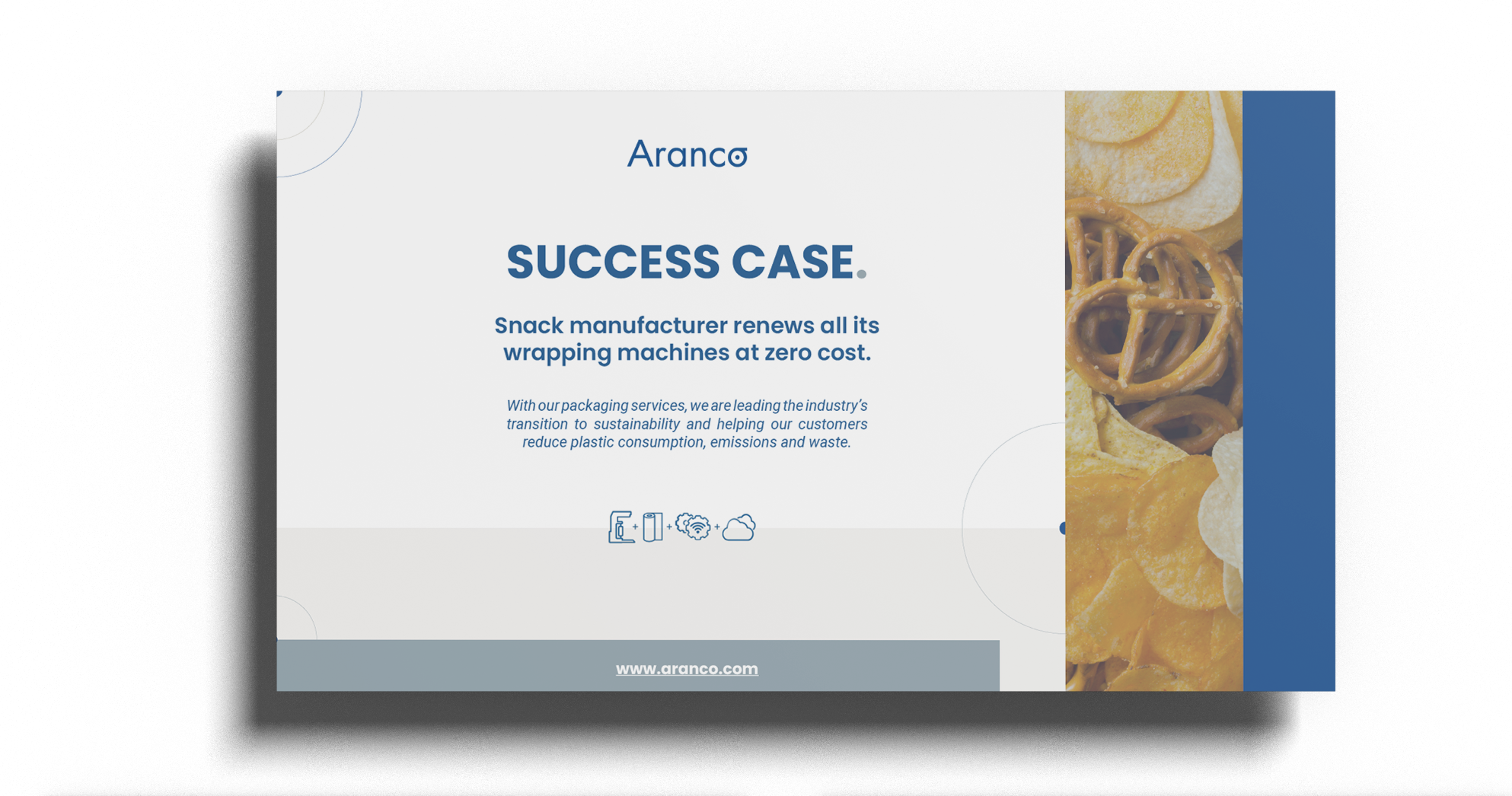 FOR DOWNLOAD THE DOCUMENT, PLEASE FILL OUT THE FORM.